A question I have always been curious about. Do the majority of beautiful actresses gracefully accept turning 50 or do they secretly obsess over their youthful good looks? Have they found other things to fulfill themselves with and perhaps no longer care? Do they have jealousy over upcoming younger actresses as hot as they were in their day? It almost seems like the prettier they were, the harder they fell!
This is quite a drastic change from an extremely beautiful girl to well somebody who did not hold it is as gracefully as she could. Actress Nicole Eggert, pictured above is only 47 years old! It's a scary sounding age but these days, 47 for a woman is not the end of your life or your sexuality.
Other Baywatch babes have not aged so gracefully either, perhaps it is all the time spent baking their skin in that sun. Remember this is the early nineties, a good 25 years ago! Again, how does time fly so ridiculously fast? I feel like I was watching them all in a Lifetime movie just yesterday! Check out some other former graduates – age range 40 – 55!
Pamela Anderson (51)
Nobody can deny she was stunning!
In 2018! Not looking too bad!
Carmen Electra (46)
Not see any guy kicking her out of bed back in 1997!
And probably not seeing any guy kicking her out of bed today!!!
Yasmine Bleeth (50)
Yasmine lets the nineties know that it's okay to be a brunette! It is rebellious and exotic!
Nobody actually eats and goes without make up in public? Shame on her!
Erika Eleniak (49)
That quotation just made me really hungry though it made no sense whatsoever to me.
Did she somehow manage to find the world's ugliest clothing catalog and pick out the worst outfit in it? She tried but that outfit just doesn't yell "World's Hottest Supermom"!
Brooke Burns (40)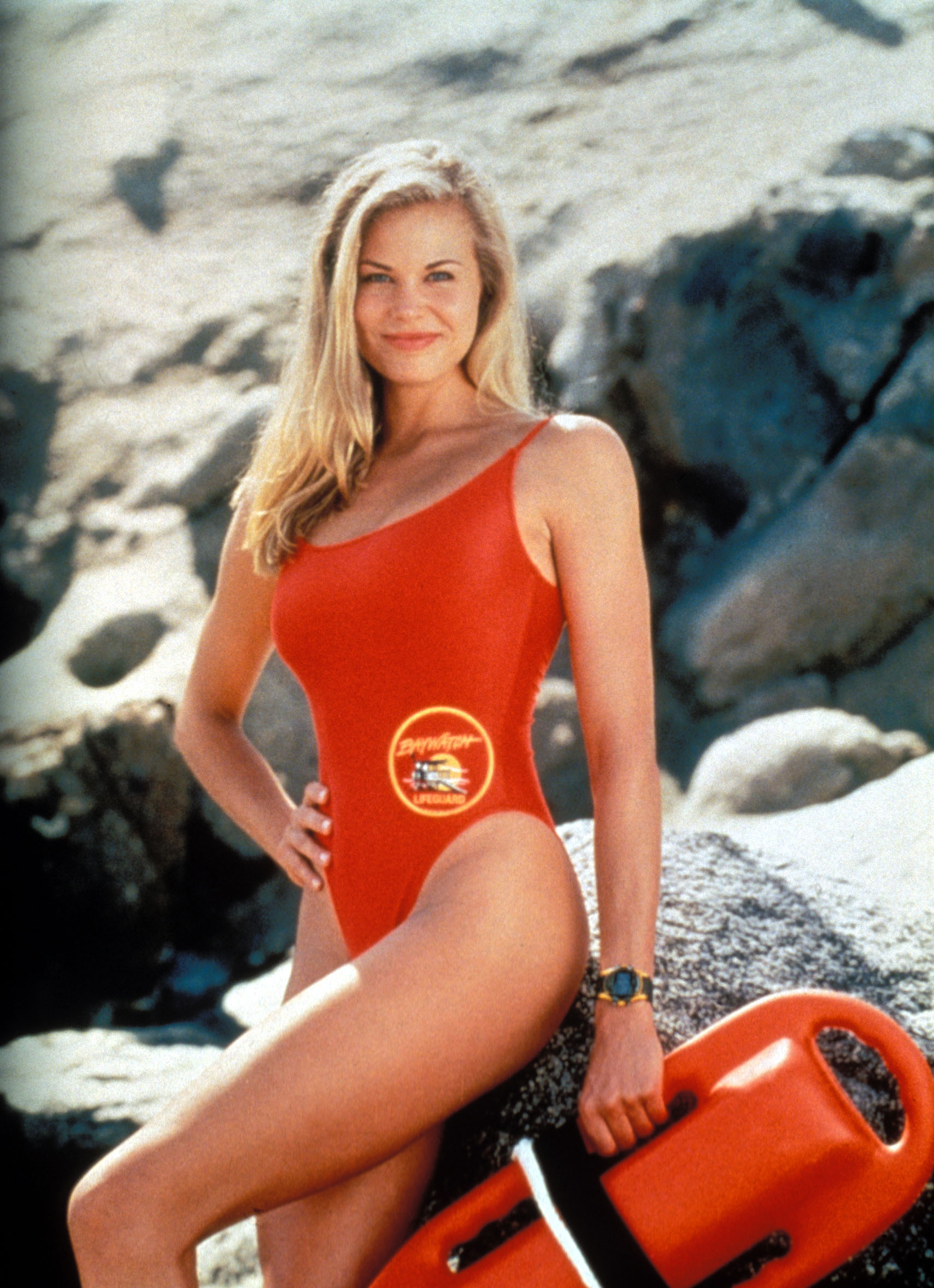 Wow, she is super pretty. Though I just don't even remember her on the show. Not that I ever watched it of course!
Go Brooke! Now, this is a fine example of aging gracefully!
Gena Lee Nolin (47)
Never thought she was one of the better-looking girls on the show.
I would rank her the third least attractive of the entire cast over the years! (Including David Hasselhoff)!
Remember this is Baywatch world not real people world!
Oh, gross, meet the newest castmate of the Housewives of Orange County! Beauty tip for Gena. The less caked on foundation, the
more moisture your skin will retain. That equals less cracks in your face! Did any of them use sunscreen on Baywatch?
Kelly Packard (43)
And here would be the second least attractive. Her face reminds me of Skeletor. In case you are desperately dying to know who made number one – no it really wasn't David Hasselhoff in a one piece. It was Alexandra Paul. So mousy and boring looking, I didn't even bother adding her. She can go on the list of who cares!
Thank goodness, some flesh on the face! She looks much better!
Donna D'Errico (50)
Poor Donna, who knew Baywatch didn't have the budget to finish spraying on her bathing suit! Would a lifeguard really go around exposing the sides of her genitalia?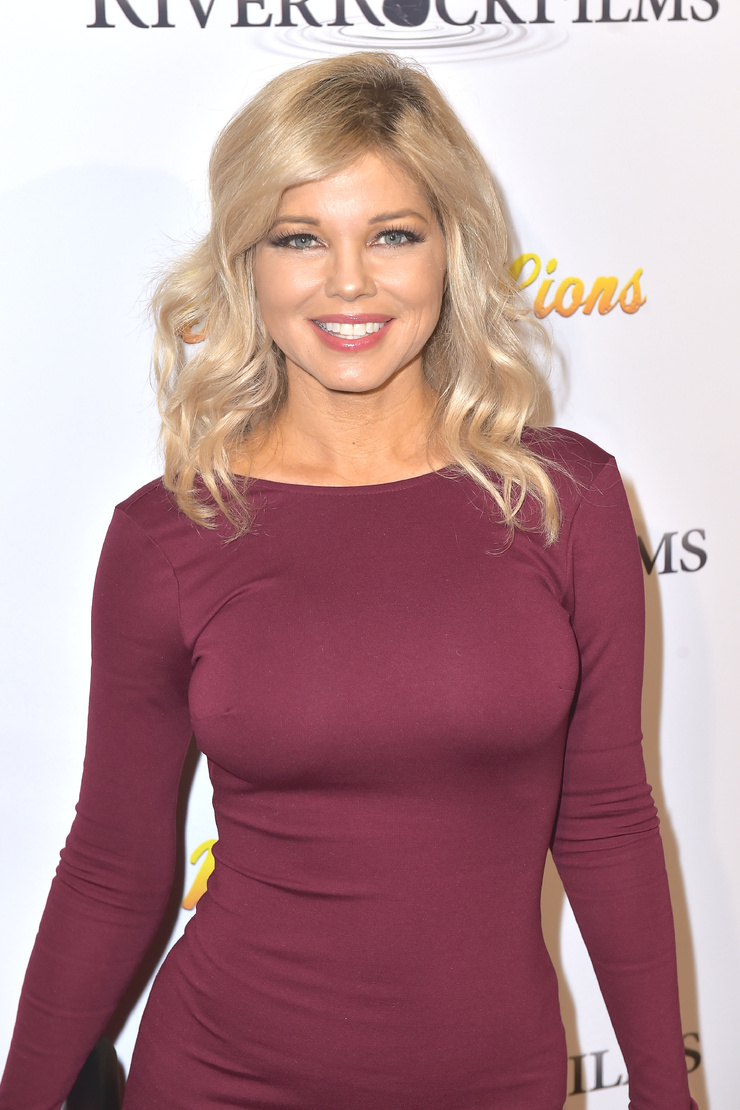 She looks pretty good!
Alexandra Paul (55)
Gosh, darn it, my OCD. So now I feel since I brought her up, I have to include her. Frankly, I'd rather go check to make sure the stove is off 20 times before I leave the house today! Was this chick ever actually hot? Or just Mitch's lesbian sidekick…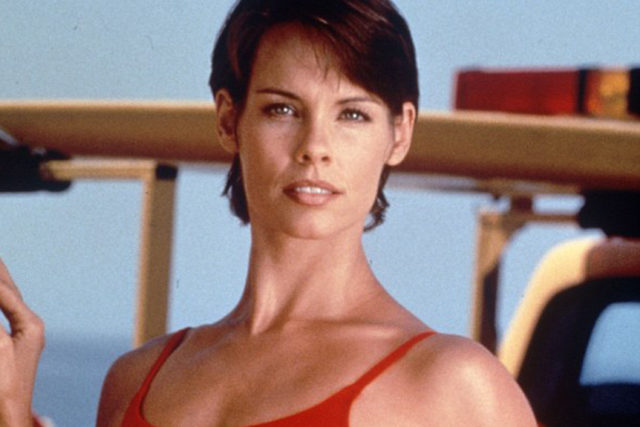 The matriarch of the group!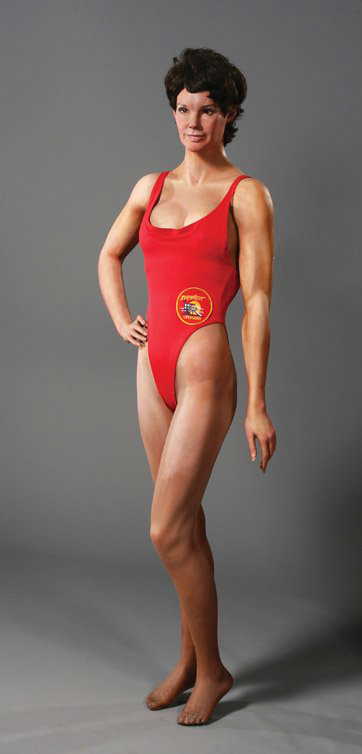 Hahaha…
Well, it looks like she could easily kick my ass these days – so I shall say no more… Interesting eyes looks like one could follow you anywhere!