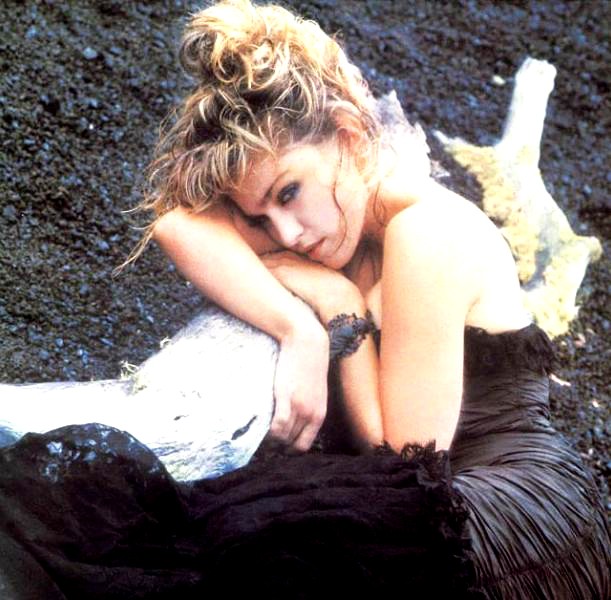 This is the time when Ms. Ciccone came to fame with her first two albums. There was something about her look back then that none of the Madonna wannabees could even pay her justice by trying to imitate her. Why? Because they weren't her and they just didn't have that unique and amazing sense of style, confidence, and talent.
Madonna had a different kind of beauty that might not have landed her on the cover of Vogue but was far more memorable and striking. After all, who even remembers those models at that time!
I was never a fan of the fake mole. She really didn't need it. But loving the dark lipstick and mesmerizing green eyes!
I love that young innocent cute look!
Not everyone call pull off orange. Madonna looked amazing in about any color of her choice!
Classy and Romantic!
Cute and sexy without even having to bare her assets!
Just plain sexy!
Less makeup and accessories, but looking fresh-faced and pretty. Not so sure about those baggy pants. Oh well, it was the 80's!
Loving the Lime Green!
One of my favorite styles. The black tank, beads, crucifix and side ponytail she sported at the 1985 American Music Awards!
Gorgeous! From Desperately Seeking Susan publicity posters. It wasn't the greatest movie and Rosanna Arquette paled in comparison to Madonna's presence. However, what made the movie was exactly what – her presence!
Yup I've often been to Denny's in just a shirt and thigh highs. Somehow I just wasn't as relaxed as Madonna is!
Beach Beauty! Madonna hated the photographer but ended up liking the results!
This punk style would still look awesome even in 2018!
I love her hair! I literally fried mine off trying to copy her!
From one of her most absolutely beautiful photo sessions!
Marilyn, this is the only woman who can give you a run for your money!
Again loving the lime green and black lipstick!
How iconic is this look? Her originality never fails to amaze me!
The French Twist – again my hair would not co-operate in this style!
Punk, Feminine, Girly, Perfection!
Watch out boys, here she comes…
For more awesome Madonna pics, please check out my Pinterest board