The easiest refrigerator sale he ever made…
Each of these gentlemen decided to bypass GQ.  Instead, they have learned the
"sell with an attitude"secret of Bay!  Their poses scream " I just dare you to open a Return Request!"   Please give a warm welcome to some of the highest and most sought-after men on the planet:
The Coverboys of eBay!
 Vampire Guy in a Tiny Tomato Colored Jacket!
  He lived on a diet of nothing but tomatoes and went without the sun and sleep for two years to fit into this jacket!  He is one of the pioneer top models who paved the way for future up and coming eBay talents!  
The "Bitch This is my Hair, and I have the receipt to prove it" Diva
 I dare you!  Talk to that hand and watch is slap you!
The Prep Boy in South Central
Dr. Dre met USC and get your ass beat!
The "I'm not really in the Army but just look like it" Guy!
What is more, fun, getting up at 4am to the tune of 500 push-ups or simply wearing the outfit that makes it look like you have?
The "Forever Dickies" Guy
Old Navy, just give it up!  Gap, we don't even remember who you are? Your outfits make a man look like he is dressing for a ballet recital in Swan Lake! Women want a real man!  One who is not afraid to dress in cheap clothing from Walmart and take you out to Dennys!  Only a Dickies man can truly pull this off.  We love the confidence of a man who is not afraid to get his hands dirty, the super hot rugged hardworking male! 
"This T-Shirt Gets Me all the Bitches" Guy
You too could be sporting three pet females on a leash if you invested $9.99 in this T-shirt! Also comes equipped with free muzzles for the occasional times when those bitches need to keep their mouth closed!
The "My Pants with NEVER be Tight or Gold enough" Guy
 To me, these just yell too baggy and gold tin foil for fabric!  However, this guy somehow makes it work.
The "I just used the restroom, happened to look in the mirror and selfie time" Guy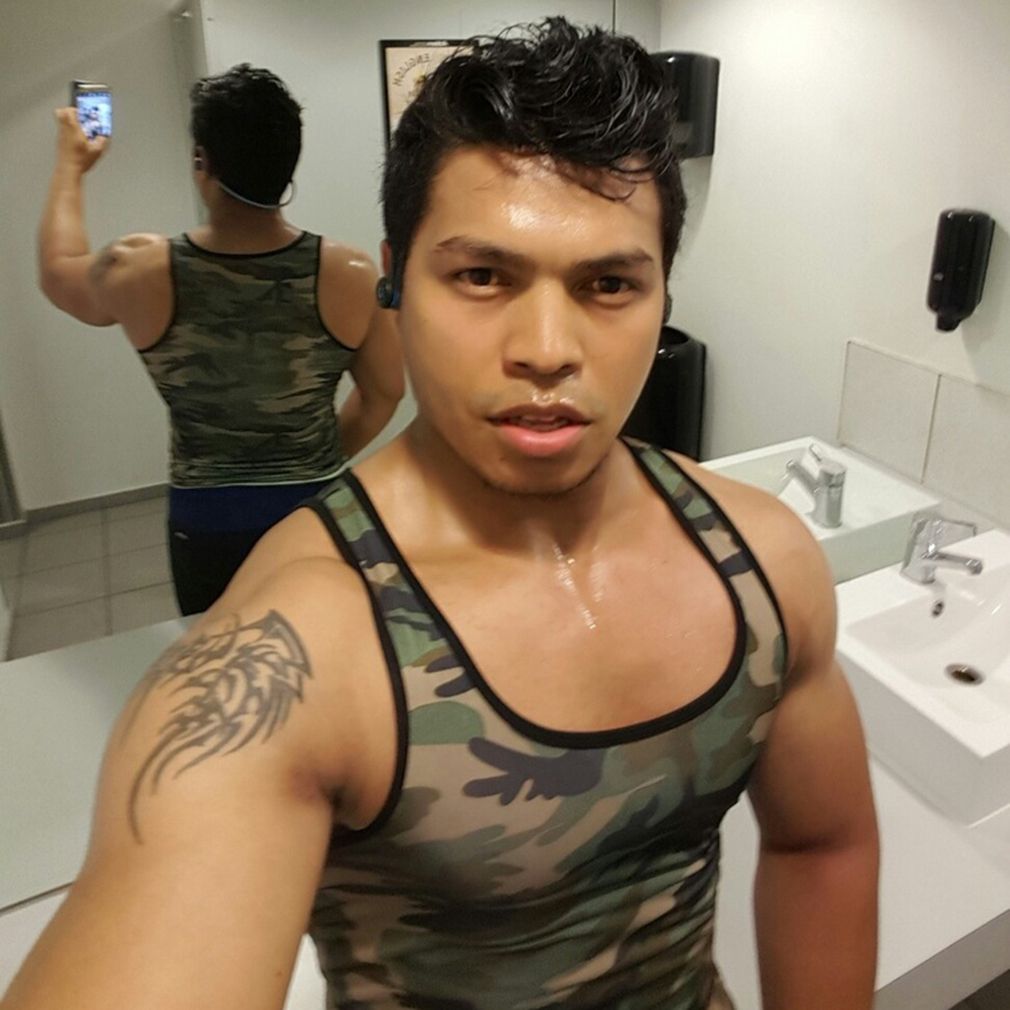 We have all been there.  Used the bathroom, looked in the mirror and had no idea how fine we really looked.  How much would the world suck without cell phones to catch us when we look super hot!  There may just be an eBay talent scout coming out of the stall right next to you.
 Okay, in reality, this just irritates me, THERE IS A REVERSE BUTTON ON YOUR CELL PHONE IDIOTS!  Nobody wants to see you holding up your phone taking a selfie and especially in the bathroom!!!!  Did you even wash your hands?  Does the bathroom stink of number two?  Do you know how to photoshop out the background?  This photo just reeks of bacteria and germs!
The "Baby Powder Blue Diapered Sippy Cup" Guy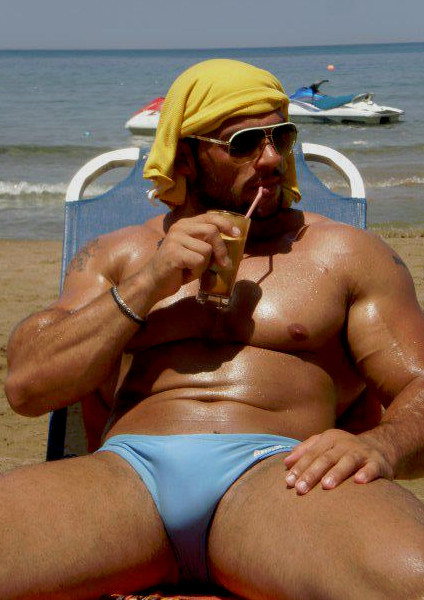 Where's my momma?  Your momma would tell you to cross your legs there you ugly beefcake! Nobody wants to watch you sport your powder baby blue speedos with NOTHING even to fill them with…  And do the world a favor, buy yourself a bra!  I blame Trump for this!
The "I have no idea what I'm selling but any excuse to show off my privates" Guy

Nobody is looking, trust me!
The "Pretty in Pink Moving Service"Guy
Don't discard her strength and agility when she and the girls drive up in their bright crimson pink moving truck!  Not one of your Waterford crystal pieces will ever be broken in the move, guaranteed!  Plus, you will end up donating half of your belongings with each look of disdain her crew gives you as they evaluate your taste. Gosh darn it, I meant "him"!
The "Check out my Designer Kitchen Appliances" Guy!
Seriously, if I am going to buy a refrigerator I would like to see the whole product!
And for now, that's all folks.  I have plenty more eBay cover boys waiting for their 15 minutes, so stay tuned!