The easiest refrigerator sale he ever made…
These guys work very hard and take their job extremely seriously. GQ is so yesterday when you can be a male eBay model!
Eastern Europe meets the Tiny Tomato Jacket!
He ate only tomatoes, sacrificed the sun, and squeezed into a jacket two sizes too small to create one of eBay's hottest photo shoots!
Honey, I Look Better than Beyonce!
I wouldn't argue with him. Talk to that hand and watch it slap you!
The Prep Boy in South Central
Dr. Dre meet USC!
The "I'm not really in the Army but just look like it" Guy!
What is more, fun, getting up at 4am to the tune of 500 push-ups or simply wearing the outfit that makes it look like you have!
The "Forever Dickies" Guy
Old Navy, just give it up! Gap, we don't even remember who you are? Banana Republic, you're lucky if your shirts fetch $3 in a Thrift Store!
Women want a Dickies man! A man who will proudly strut around in 100% polyester khakis and take you out to Dennys for dinner! He is super hot, blue collar, rugged with calloused hands and a freezer full of microwaved dinners!
"This T-Shirt Gets Me all the Bitches" Guy
You too could be sporting three pet females on a leash if you invested $9.99 in this T-shirt! Also comes equipped with free muzzles for the odd times you do want those bitches to keep their mouth closed!
The "My Pants with NEVER be Tight or Gold enough" Guy
They just never will …
The "I just used the restroom, happened to look in the mirror and selfie time" Guy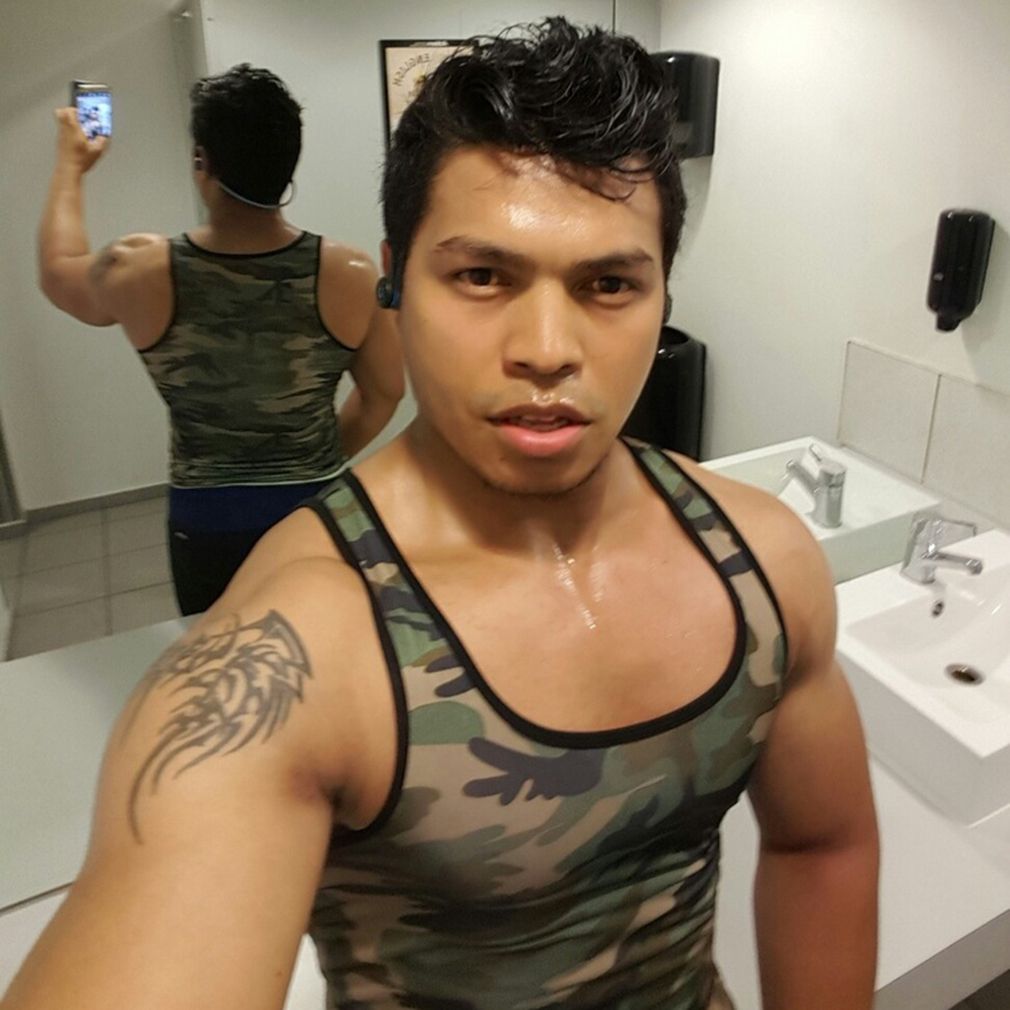 We have all been there. Used the bathroom, looked in the mirror and had no idea how fine we really looked. How much would the world suck without cell phones to catch us when we look super hot! Plus there may just be an eBay talent scout coming out of the stall right next to you.
The "Baby Powder Blue Diapered Sippy Cup" Guy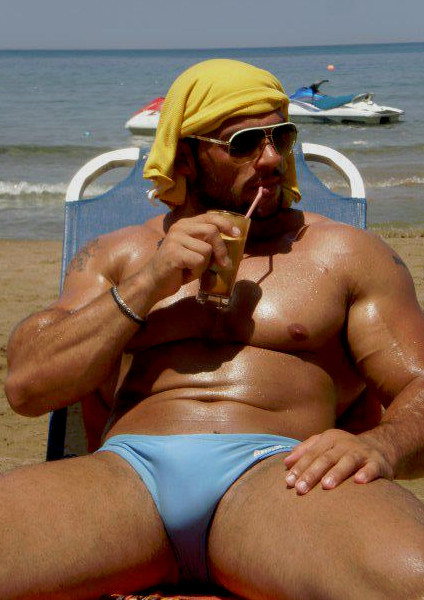 Your momma would tell you to cross your legs there you ugly beefcake! Nobody wants to watch you sport your powder baby blue speedos with NOTHING even to fill them with… Do the world a favor and buy yourself a bra! I blame Trump for this!
The "I Can sell this Lamp in the Background for $99" Guy

Only if the lamp comes WITHOUT him!
The "Pretty in Pink Moving Service" Guy
Don't discard her strength and agility when she and the girls drive up in their bright crimson pink moving truck! They will never break one of your Waterford Crystals! Plus, as they look with pure disdain at that comforter you got from Ross, you will end up donating half of your furniture anyway!
The "Check out my Designer Kitchen Appliances" Guy!
Seriously, if I am going to buy a refrigerator I would like to see the whole product!