TO: Airbnb Trust and Safety

I can't find out how to contact you, but this message is about a guest named Thomas M****y. I had no idea that two men, a dog, and a girlfriend were arriving at my home on a Friday night at 9pm. The booking was made at about 7.30 pm and your phone app failed to alert me. To have an unexpected group of people arrive was extremely stressful and I was not prepared

The father named Thomas M. was rude to the point of being abusive. I was very tired but scurried around like a rat trying to accommodate them. He was screaming at me about how he should have gone to a Motel Six despite my explanation that I was not expecting guests.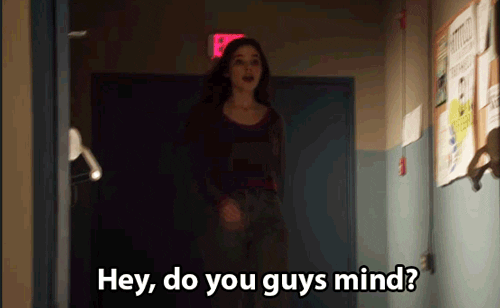 It got even worse when with his son started having sex in the car with his girlfriend in front of all my neighbors! Thomas M went to bed after I finally got the room together. The son mentioned he was also having problems trying to send a reservation through your app, so obviously, your glitch caused a lot of unnecessary chaos. The son said that his dad was just always mean. At this point, after already being exhausted before they arrived, I wasn't feeling well and went to sleep.

Both father and son got up before me and returned at some time during the day. I had forgotten to leave out a key, I don't function well rushed and pressured. The son had locked the front door when he left. I never left the house and was sleeping heavily the whole time, as I was beginning to get the flu.

Eventually, I woke up to a scene outside my front door. I opened the door, the son and his girlfriend were there they stormed past me to the room and started packing up their stuff. The son said his dad didn't want to stay a second day and was demanding a full refund. Then my phone rang and it was Thomas screaming all sorts of profanities, calling me a thief who had robbed them, a fraud and stating he had called the police on me. He said he had been pounding on my door for 48 minutes and that the police had been waiting outside. I knew he was lying, the local sheriffs would not waste their time on this.

I then had the pleasure of reading a barrage of threatening texts from Thomas. I had apologized for the key, as that was my responsibility. I would never have taken a booking, with a little over an hours notice! I should have refused them, but it was awkward and I know you guys would give me points against my account.

Please see the texts messages sent!
Thomas was relentless in his pursuit to punish me for all of this. He said I had better give him all his money back! I told him I would refund for the second night, however the $15 cleaning fee was non refundable, he showered, slept in the bed with the dog, left all my blankets on the floor, a messy bathroom, beds made in the living room, wet towels in the hallway and calling the police over a door his son locked was more than I needed to deal with. He chose to use my accommodations for the night, thus he has to pay for that night.

He was acting psychotic and claimed further things that were neither consistent nor rational, even saying he never came in the house? This was also becoming a case of extortion. I returned $55 – one night plus half the cleaning fee – anything to make him leave me alone. However, he would not stop and yes I lost my temper too! Here are some more of the texts below:
May 07 9:41 am You will get three stars
May 07 9:41 am Trying to return your money through Airbnb website. And really lying about the police?
May 07 9:41 am I never set foot in your house too. At $65 I will sue you in court for much more!
May 07 9:42 am LEAVE ME ALONE NOW!
May 07 9:42 am The money I will take you to court
May 07 9:42 am Last warning!
May 07 9:42 am It's amazing you're talking to me today when I was trying to get in your house yesterday text messaging you and calling you no response
May 07 9:42 am Ok.
May 07 9:43 $65 hotels
WHO IS HE EVEN TALKING TO? IT'S LIKE HE IS CARRYING ON A CONVERSATION AND I'M ANSWERING HIM IN HIS HEAD!
---
---
May 07 9:43 am You left a mess. I have to clean and wash your crap. Plus you had a dog
May 07 9:44 am And I already posted on the Airbnb community who said I shouldn't have let you in. Refunding your $49. Now leave me alone. Before I get a restraining order!
May 07 9:48 am $65 or I'll sue you next week in small claims for the entire two days
May 07 10:19 am And restitution I will report you to your apartment complex and sue them too!
May 07 10:21 am You charge me $75 for 4 hrs
May 07 10:22 am And you went and got a beer
LIKE ANYBODY COULD BLAME ME! I WAS ABOUT TO GET ANOTHER ONE AT THIS POINT….
May 07 10:22 am I will see you in court I want it all back last chance
May 07 10:23 am If I don't see my $$$$$$ of the $$$$ is not on my account in the morning, I'm going to your apartment complex and letting them know I'm filing a lawsuit against you and the facility. I paid $140 to you! I'm going to sue them $5000 for false advertising & fraud, they own the facility you used and I had no prior knowledge that you didn't own the facility. You'recharging people to stay there so I will be suing you and your apartment complex which puts you in violation of the lease on your apartment, you could possibly be evicted immediately for violating your lease this choice is yours!!!
May 07 3:21 pm What you are doing is extortion and you need to stop. I HAVE refunded you for Saturday. And $6 off the cleaning fee. You and your son spent the night. I still have to clean after you. I'm not obligated to refund you at all but I did. Please stop any further harassment.
May 07 3:25 pm If you don't give me my $65 I'm going to sue you-you don't seem to understand this. You were supposed to provide a service and you didn't! I told you to keep the money the money for the first night, I slept in your bed on blankets remember that on blankets no sheets on the bed, do you remember that and waited for you to get the room ready, do you remember I wanted to leave then I was nice enough to stay, if you think you did me a favor by waiting in your home you were totally wrong and unprofessional ! I expect $65 back from you nothing less if I don't get this I'm going to show you exactly what my legal rights are how the hell could it be extortion when I'm asking for my money back when you lock me out of your place, obviously totally out of it! You know what I'm going by your complex tomorrow you won't hear from me anymore I promise I will come knocking on your door but the manager of your complex I promise you…
May 07 3:37 pm Your son left at 10 am. I charged you for only for one night and a partial cleaning fee. Again threatening somebody in order to obtain money is illegal. And again I'm politely asking you to stop and please stay away from my home
I sent out the $55 to this man. After his threats to come banging at my door and upset the community I live in, I called the OC sheriffs to ask them to please speak to him. The sheriff attempted also, but he couldn't get a word in through Thomas's screaming.

The officer ended up telling me that if he came to my door, then I had a right to file a restraining order and that Airbnb is not safe! I asked the sheriff to please tell him I would give him the remaining $9 if he would just stop harassing me. Plus, I asked your website community to put out some sort of warning for other hosts. This man, in fact, should not even be allowed to continue to book as he is clearly mentally ill and dangerous
May 07 4:24 pm (Thomas tries calling on the phone! I answer by text.)
May 07 4:24 pm: I don't know if you listened to the sheriffs, but I want to be left alone. The amount I received for a night is $48 plus a one time $15 cleaning fee. The amount I had sent you was $55. The room would have been ready like it has been for other guests, however, I had no idea anybody was coming that night! I received no alert and did my best to accommodate.
I would have been fine had you gone to a Motel 6. So I will pay the $9 difference and waive the cleaning fee for your inconvenience over the key issue. I do not like such unpleasantries and I called the sheriffs because people are threatening to come to my house and hang around my complex which doesn't make me comfortable being a single female. So for my own safety, I did so.
I will send you the difference. You are paid in full. But, if you continue to harass or try to cause me problems than I do have the right for a restraining order. So, let's end this negative energy and be done. I will send it to you now. I don't know how long it takes to show in your account. Have a good night!
4 hrs
You can give out all the excuses you want your services was piss poor at best. I asked you to give me back my $65 and you're still trying to jack me. If you give me my $60 I have no issue with you
3 hrs
How am I trying to jack you, I am trying to pay you the money? I had an issue sending it online because it is telling me that that I cannot do so and I am on hold with Airbnb as we speak to ask them for assistance on how to do it. I had sent $55 earlier. I don't see where it is recorded or shows and now it's telling me that I can only send $63. So I am making sure that that money goes through and I send the correct difference.
3 hrs
I don't think it shows instantly, I have never done it before, I cannot control their website but making every attempt to resolve this so I can move on with other things in my life here
3 hrs
I emailed Airbnb to check on the process. I believe it takes 48 hours, I don't know, I am new to this website also. So nobody is jacking you. And I am pretty sure it has gone through, but I need a confirmation so I don't double pay. Thanks.
3 hrs
Nothing yet
3 hrs
As I said it's probably going to be a couple of days. I have called, no answer, emailed waiting for a reply. I sent $55 and as soon as I know that that went through correctly I will send the other $9. In the meantime, there is nothing else I can do!
(End of email to Airbnb)
---
So, once this annoying psycho got ALL his money back, he still wouldn't leave me alone! Airbnb's Trust & Safety Division did NOTHING! He remained on their site and they didn't even reimburse me for what I had been through!
Two weeks later I got a text message at 2.30 am from Thomas.
"I'm coming over!"
Infuriated I immediately reported him to Airbnb again. Their Trust & Safety division is a joke! First, they told me not to leave any this man any negative feedback because that would just make him angrier and jeopardize my safety.
However, he was allowed to leave me negative feedback which they REFUSED to remove! They took no responsibility for their app malfunctioning.
Later I had found one of my spoons bent backwards, burned with a sticky brown substance. Nice, Heroin in my house! Even after sending a photograph of this over to Airbnb, they protected Thomas and still wouldn't remove the negative feedback!
I was so done with this website and told them to cancel my account immediately! Clearly, no protection exists for the hosts as we are considered the "bad guys" just like sellers are on eBay and Amazon. The customer is always right, even if he is a demented lunatic!
I decided to do a little further research on Thomas. I nearly threw up when I saw his Facebook. On his profile, he pretended to be a good kind Christian man, a respected member of a church. All his posts were of the same topic – mutilated, and burned children with horrible injuries! And under each photo, he would write "aw poor little girl" etc… What that was all about! His fellow church members were replying with "you need serious help" type comments!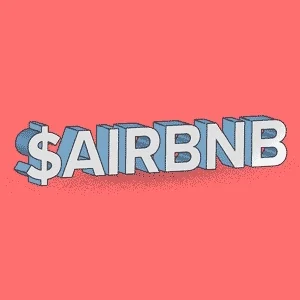 Airbnb might seem like easy money, but it is a lot of hard work and it is dangerous! The police are right, you are really exposing yourself to trouble by allowing complete strangers to come and stay in your home. It's not like I had hotel security. Think twice before you do Airbnb, read other horror stories on line about this site. If you do decide it's for you, make sure you take every safety precaution thinkable!